Pick Up the Slack
The conference table is pretty much a relic of the past. We still sit around them on occasion and write on whiteboards. It's a nice tradition. But for most of us, including those in IT, collaboration and communication happens online. If you're a Slacker (we mean that in the best possible way), then you may like to know the status of your corporate assets in the platform where you spend most of your time. You can, and it's easy.
Connect Oomnitza + Slack in minutes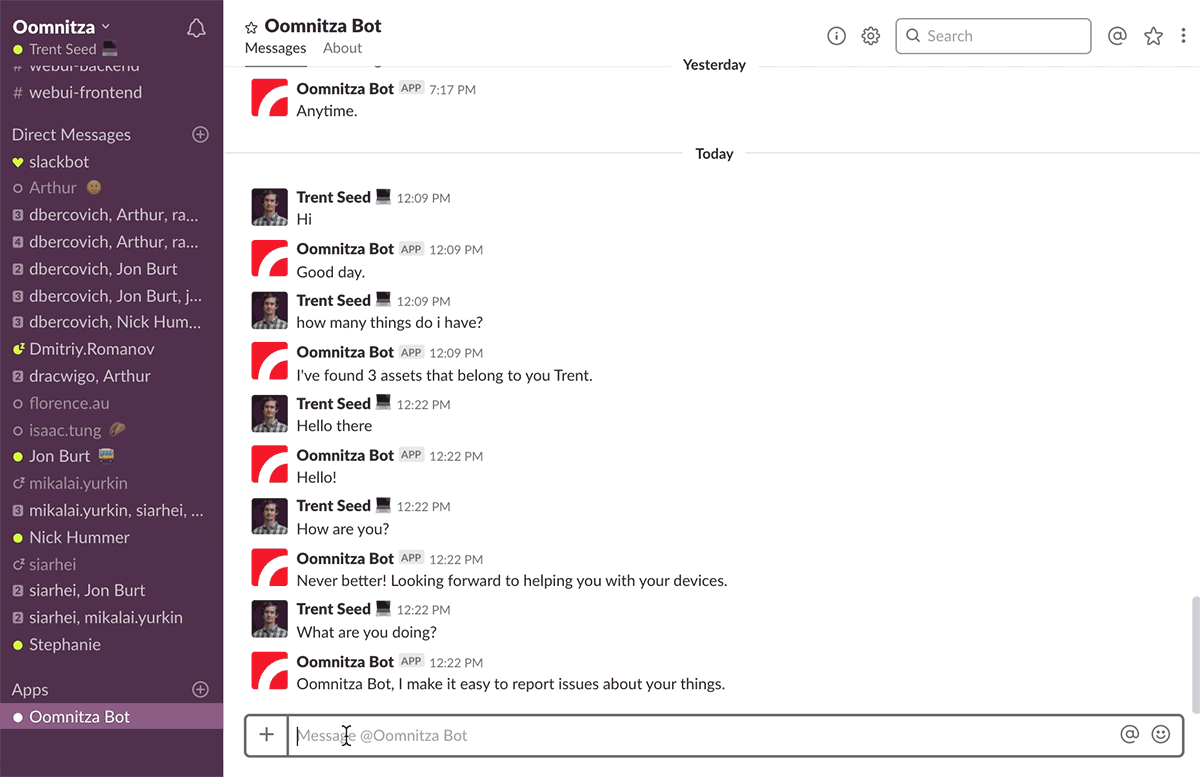 Integrate Slack with Oomnitza in minutes and get:
The Slack Bot, a chat bot that enables employees to get help directly from within Slack, lets employees create a Jira or Zendesk ticket out of Slack, allowing them to stay focused on work and be more productive.
Notices of key events around asset status changes.
Information about devices approaching end of life.
News about anomalous or suspicious activity right within your Slack channel.
An easy way to get asset information to employees about the status of their devices.