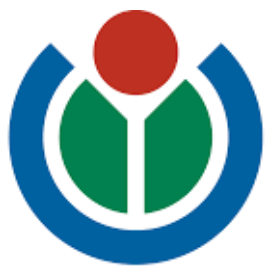 Asset Tracking for One of the World's Most Important Information Resources, Wikimedia
Introduction
The Wikimedia Foundation is the nonprofit charitable organization that supports Wikipedia one of the world's most beloved websites, and its mission of free knowledge for all. The Wikimedia Foundation provides all of the infrastructure to power Wikipedia and a number of other Wikimedia free knowledge websites.
Before implementing Oomnitza's IT Asset Management platform, the Wikimedia Foundation kept track of its assets using spreadsheets. This strategy wasn't sustainable for a global organization powering an information resource that is accessed by hundreds of millions of people every month. The spreadsheet-based approach was labor-intensive, error-prone, and didn't provide the reporting needed for the Foundation's finance team to track inventory effectively.
Discovery
The Wikimedia Foundation needed a better way to track and manage their assets, and Oomnitza provided a solution to this problem. The Foundation now tracks all of their IT equipment, including employee devices, office network systems and A/V equipment, in Oomnitza. Oomnitza serves as a single source to house all key asset attributes, including purchase date, price, asset specifications, user assignment, asset usage, software, warranty timeline, and much more.
Solution
Asset information is automatically uploaded at the time of purchase and the Foundation leverages Oomnitza's connectors to integrate directly with their LDAP system, Google Single Sign-On, and Zendesk. Emerauld Ross, part of the Wikimedia Foundation's Desktop Support Team, describes that these integrations "make it easy for us to tie assets to users, to automatically update asset records based on employee changes, and to automatically assign tasks in Zendesk."
Oomnitza provides the Wikimedia Foundation with a powerful workflow engine that enables the Foundation to automate a wide variety of tasks that used to be difficult to manage or required manual effort. These workflows also ensure that asset information is always up-to-date. "Whenever an asset is approaching the end of its warranty period or its end-of-life date, Oomnitza automatically creates Zendesk tickets alerting all key stakeholders of the status of those assets," explains Ross. "This automated feature takes the burden of tracking warranty dates and refreshment cycles off the IT team."
When asked about the Foundation's favorite Oomnitza features, Brendan Campbell, AV Systems Specialist mentions, "Oomnitza is customizable to meet our exact needs. We tie it into other services and these connections mean that we maintain uniformity in populating records and the details of all our assets."
"I really appreciate the search feature, which makes it easy to filter by any asset attribute to quickly hone in on assets that need to be located," says Emerauld Ross. "For example, when we moved offices, we used Oomnitza to quickly ensure that all of our old monitors, which weren't making the move, were appropriately documented."
And it's not just IT that benefits from Oomnitza; the Foundation's finance team uses the platform to measure the organization's asset inventories and have visibility into which employees have which assets.
"Implementation was really easy. By defining many important fields as drop-down options, we keep the data quality extremely high. Oomnitza offers up-to-the-minute asset inventory that allows me to build reports ranging from date to asset types." says Eliza Barrios, IT Technical Support.
Emerauld Ross says, "Oomnitza is a huge improvement for our organization. We have visibility into assets across the organization. The platform is customizable, easy-to-use, and has saved a ton of time."
Oomnitza is customizable to meet our exact needs. We tie into other services and maintain uniformity in populating records and the details of all our assets.
Brendan Campbell
Wikimedia