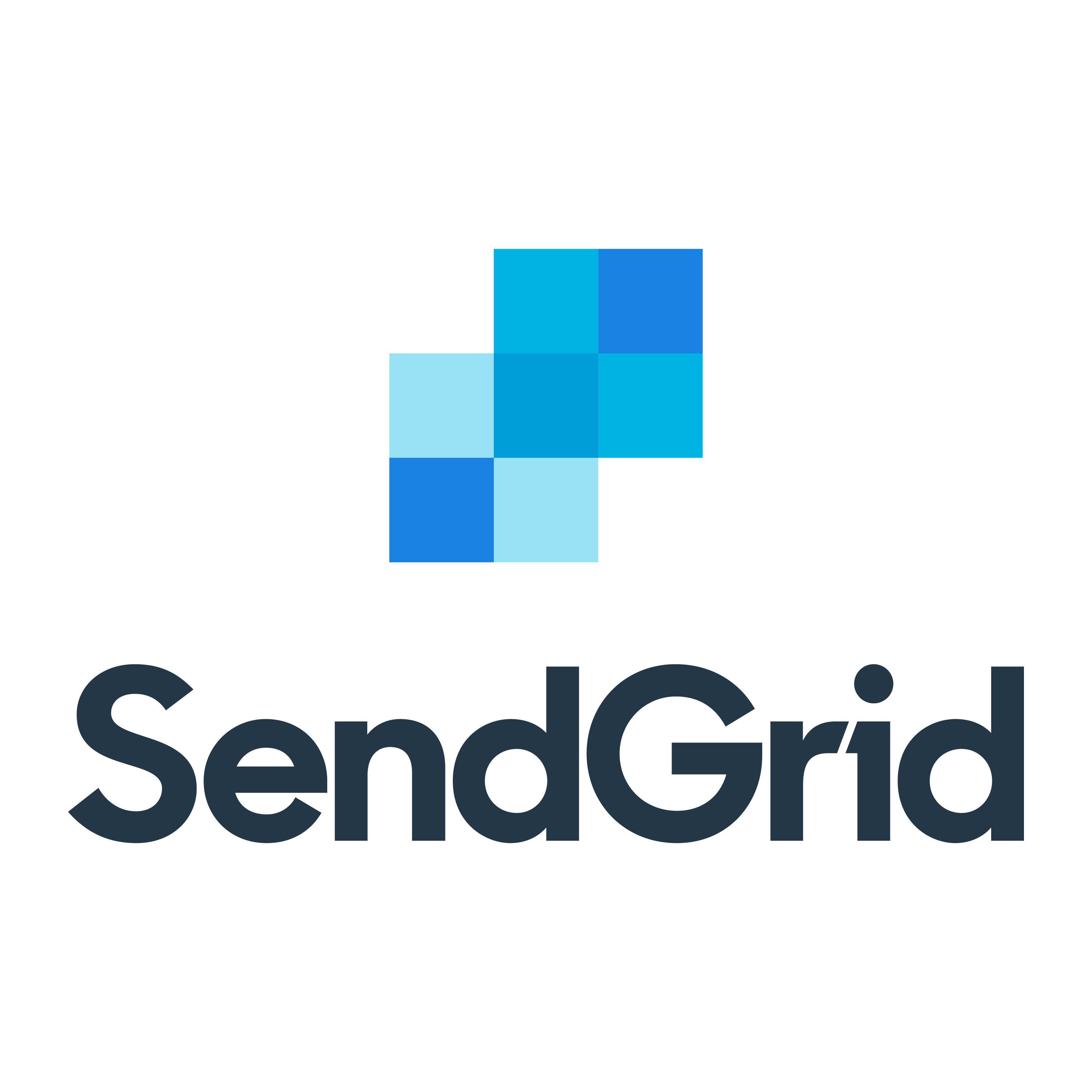 Efficiency and compliance at SendGrid, an innovative, fast-growing company
Introduction
SendGrid developed an industry-disrupting, cloud-based email service to solve the challenges of reliably delivering emails on behalf of growing companies. Like many great solutions, SendGrid was born from the frustration of three engineers whose application emails didn't get delivered, so they built an app for email deliverability. Today, SendGrid is responsible for sending billions of emails for some of the best and brightest companies in the world.
As Sendgrid prepared for their IPO in 2017, they realized that their strategy for tracking and managing corporate IT assets needed to change. At that time, they were managing their assets in a series of spreadsheets, and they knew that as a public company, they needed a robust system of asset management that could serve as a single source of truth for their assets. They also wanted to have an audit trail of assets and be able to meet SOC2 and Sarbanes-Oxley compliance standards.
Discovery
Danny Leal, Manager of IT Services, explains, "We looked at everything available on the market and in the end, for our needs, Oomnitza was the best choice. We wanted to track laptops, Mac Minis, access points, switches, Apple TVs, Network gear and other accessories. Oomnitza enabled us to deploy quickly and get up and running as soon as possible."
SendGrid uses Jamf as their system management tool and Zendesk as their service desk platform, so Oomnitza's integrations with both of those platforms was valuable to SendGrid. "The Jamf connector in particular is hugely helpful to take advantage of the valuable asset information contained in Jamf," notes Leal.
Solution
As soon as the deployment was complete, Danny started to learn some interesting things about SendGrid's IT assets. He reports, "When we ran our first full report in Oomnitza, we found that we have hundreds more laptops than employees This surprised everyone and led to questions around why we had all these laptops that weren't being used."
In the end, Oomnitza helped SendGrid identify used laptops that could be resold, generating tens of thousands of dollars. "We changed our policies around laptops for interns and contractors who may not need new machines in all cases," continues Leal. "We were also able to optimize our purchasing to buy less laptops. In our first quarter with Oomnitza, we ordered at least 30 less computers, saving the company tens of thousands of dollars."
Predicting inventory needs is a key benefit of Oomnitza's asset management platform. Danny Leal says, "It's very important to us that all new hires at SendGrid have a great experience. You can't have a great experience your first week if the company is out of monitors or keyboards. With Oomnitza, we are easily able to automate the process of identifying inventory needs and make sure that we always have the inventory on hand that we need."
SendGrid is also taking advantage of Oomnitza's workflow capabilities. "As assets are moved around the company, we have workflows that automatically update the location of the asset in Oomnitza," explains Leal. "Oomnitza has enabled us to automate the end-of-life process. When a machine is up for end-of-life, Oomnitza emails the employee and lets them schedule their machine refresh. That kind of automation saves time in IT and makes it easier for the employee to remain productive."
Easy customizability was an important factor for SendGrid as Leal explains, "We also take advantage of the customizability of Oomnitza. When employees leave SendGrid, we like to keep their computers for a period of time before considering whether or not we redeploy that asset. Oomnitza made it easy to mirror our desired process in their platform and automate as many activities as possible."
Asked what he would say if Oomnitza was taken away, Leal responded, "You won't be able to print that on a corporate website!" In summary, Oomnitza was able to deliver a customized solution that met SendGrid's needs, leveraged the tools that they already use, helped them deliver on the audit responsibilities of being a public company and delivered a significant ROI in the first quarter of usage.
When we ran our first full report in Oomnitza, we found that we have hundreds more laptops than employees. This surprised everyone and led to questions around why we had all these laptops that weren't being used.
Danny Leal
SendGrid