Zendesk is one of our oldest and most important partners. We use Zendesk, and we've written about Zendesk's success using Oomnitza for asset management and to save on software spend. Today we are very excited to support Zendesk's Platform and Custom ObjectsAPI launch at their global user conference, Relate 2018.
As part of this launch, we are showcasing the Oomnitza Bot, an IT asset management chat bot that works within Slack and integrates with Zendesk to intelligently automate and escalate employee support requests and corresponding IT support staff responses.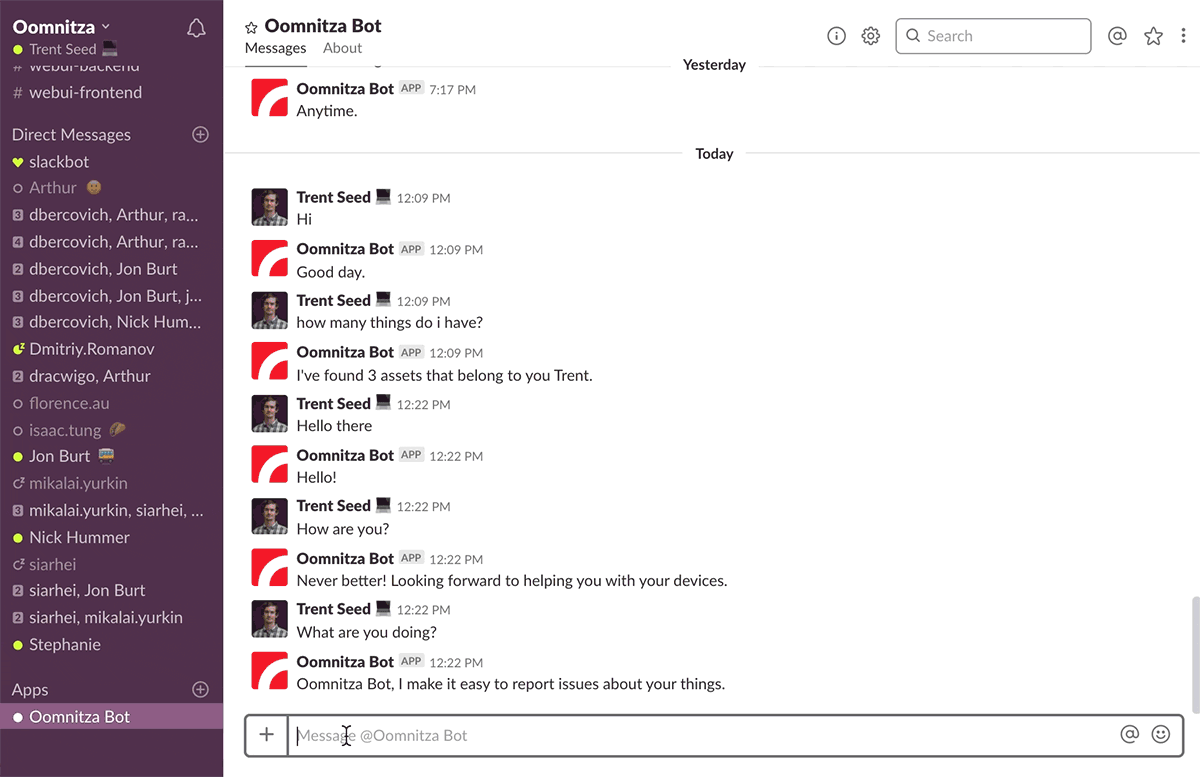 A user reports an issue about an asset via the Oomnitza Bot for Slack

Once the end user confirms the asset and provides a description, a Zendesk ticket is automatically created

In addition to the ticket creation, the Bot will establish a relationship between the created ticket and the asset (custom resource) via the Custom Resources API

The Oomnitza for Zendesk plug-in will display rich asset details for the service desk agent using this relationship and linked resource information

We've created a Custom ObjectType called "assets", and established a sync that will populate a shallow asset record in Zendesk so we can establish the asset-ticket relationships via the Custom Resources API.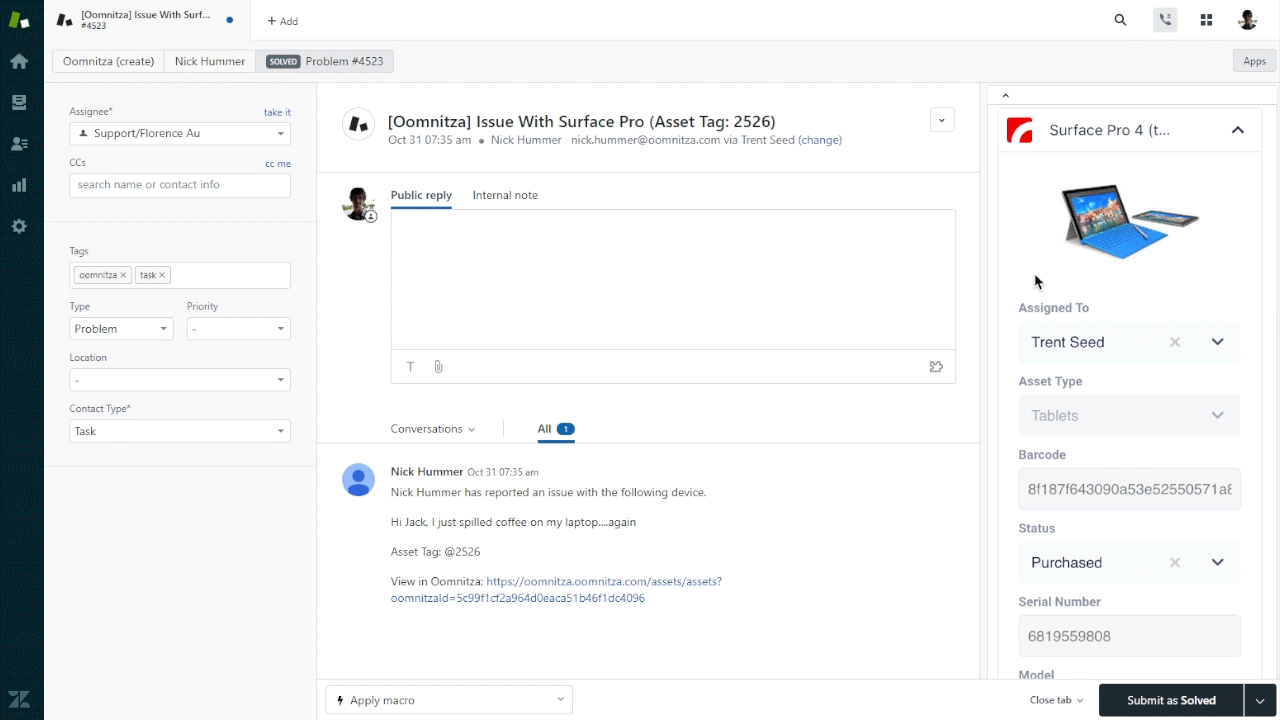 With Oomnitza Bot, support agents have asset information at their fingertips. They can view information about the IT assets for everyone in the organization without leaving Zendesk or by making simple free text queries in Slack.
We are extremely excited to continue working closely with Zendesk and supporting our many shared customers.